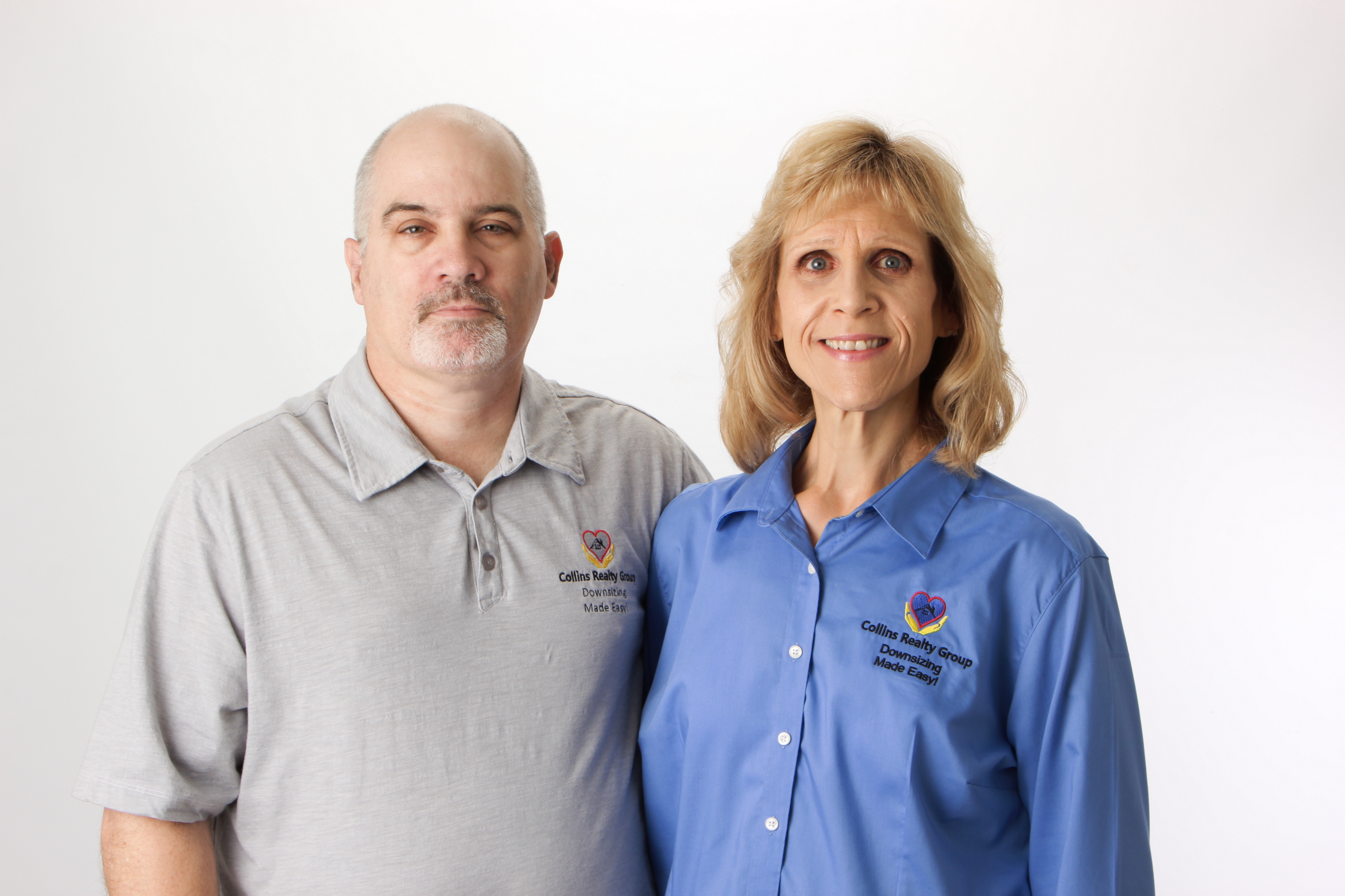 Shaw and Georgene Collins, listing specialists, are

Realtors® and Owners of Collins Realty Group, Inc.

Listing clients expect value and service and Shaw and Georgene enjoy exceeding their expectations by giving free home selling services.
Free Custom Address Website.

Drawing on Shaw's technology background, listing clients receive a free home address custom website.

As a former Director of Technology and Certified Internet Webmaster, Shaw builds a custom address website for each client to enhance the online buying experience.

Your custom address website offers unique pages for every room of your home to add unlimited pictures, videos, and marketing remarks to showcase its best features.
As a Certified ePro by the National Association of Realtors, Georgene stays current in the latest home marketing technology trends. Georgene designs your webpages creating a virtual walk through for your buyer. Each picture, video, and marketing copy is crafted to help your buyer envision it as their own.
Free Aerial Photography and Drone Video.

Shaw is also an FAA drone pilot and he uses aerial photography and drone video to capture the best features of your home.

And your drone video and pictures are all included on your home's website!
Free Pre-
Sale Home Inspection.

Shaw is a licensed home inspector in Indiana with over 10 years of home remodeling experience.

Shaw is also a member of the National Association of Home Builders and holds their Certified Aging in Place Specialist (CAPS) designation.
Shaw's professional inspection helps sellers decide the best pricing and selling strategy.

Whether you want to sell your home in its current condition, make repairs, or upgrades, Shaw's pre-sale home inspection is a must for any senior seller. Shaw's drone videography and photography highlights the best features of your home to set you aside from the com
petition. Click here for a sample website.
Free Home Staging Consultation.

Georgene is a Certified Real Estate Home Staging Professional.

Staged homes sell faster and for more money.

Your free staging consultation helps you prepare your home for sales from the "buyer's eyes".




Shaw holds a Bachelor of Science degree in computer

info

rmation services, a Master's in Business Administration and IT.

Shaw is also a member of Mensa and Intertel.


Georgene is the Managing Broker and holds a PhD in

Education, a Master's in Business Administration, and a Bachelor's in Nursing.

Georgene is a Real Estate Negotiation Expert, a Pricing Strategy Advisor, and a Seller Residential Specialist.

A retired registered nurse, Georgene gives the same care and competence to her clients as she did during her nursing career.

Georgene specializes in working with the senior population. She is a Certified Senior Advisor®, Senior Real Estate Specialist®, and Senior Move Manager.
Georgene is also the administrator of NWISeniors.com, a website dedicated to improving the life of seniors 55 and over in Northwest Indiana. Shaw and Georgene also publish the NWI Seniors, a newspaper dedicated to seniors and their caregivers in Northwest Indiana.
Shaw and Georgene have been married for over 35 years.

They have 2 sons and 5 grandchildren.
You'll find them exploring Disney World and Universal Studios when they're not helping clients!
Need help with your next move? Contact Georgene today at 219-315-6569.